Telstra – Dick Smith Floor Standee
Background...
Retail floor space is incredibly valuable to retail distributors and strategically positioned point of purchase advertising displays featuring unbeatable deals can work really well to stimulate impulse purchasing.
The brief...
Dick Smith Electronics allocate floor space to sought after telecommunication brands like Telstra. SAM have a long history of designing high impact floor standees for Telstra and their pre paid services distributors and our brief was to create an eye - catching display unit promoting a range of red hot the hottest Telstra mobile phone, pre paid deals and bonus offers.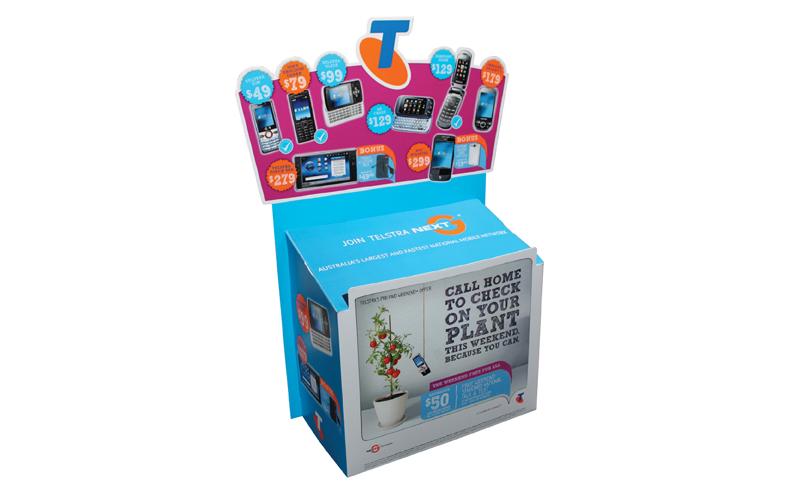 Execution...
The stands were individually packed in compact shippers with instruction sheets and were sent by SAM to over 350 Dick Smith stores in Australia. The stands were designed to be quickly and easily erected by Dick Smith staff and positioned on a display end for maximum exposure. SAM also developed a custom flat pack shippers for cost effective delivery to stores.
Result...
A great increase in sales and consumer awareness of the Telstra handset range. The results were so impressive and effective that a new Telstra stand was developed, printed and delivered for the next promotional period.